NISSIN practice various activity for creating human-friendly environment based on our environmental policies
Nissin, in its business of manufacturing and supplying parts for the major functions of automobiles and industrial sewing machines, as well as for its business manufacturing and supplying machine tools, will make the "Environmental Management System" an important foundation in carrying out business activities, manufacturing activities and services that have some impact on the environment. Nissin will follow this environment-centered management policy and will work to continuously improve on such business activities.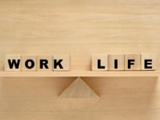 We determine our environmental policy for "Creating human-friendly environment".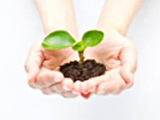 We develop our environmental management system and check out activity.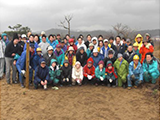 Introduction of Our Activity